Modern Boho Master Bedroom Pt. 1
I got the opportunity to work with a lovely family on their master bedroom remodel.  Meet Darci and Brett. They live in a 1900 farmhouse close to downtown Oregon City.  It's such a lovely home with a crazy awesome plot that it sits on.  They have two darling girls, a German Shepard puppy and an old and loving kitty cat.
They sought my help because they wanted to make their bedroom both functional and relaxing.  She told me that she wants to start investing in "adulting".  I couldn't be more happy to assist them with their adulting journey!
They told me that they are children of the 70s and that their style was "eclectic".  They wanted to keep the charm of the old farmhouse without it looking too "farmhouse-y".  They were ready to make a bold change to their room and create a serene environment.
After our initials meetings, two big decisions we made, a wallpaper feature wall and an armoire that is big enough to function as a second closet.
This Restoration Hardware armoire provides enough storage for a second closet.  It also gives a little farmhouse rustic flair without overpowering the room.  It's like a small nod to the tiny people who lived there in the early 1900s with their armoires full of just three tiny outfits. 🙂
We decided to go with a neutral paint palette and chose Amonite for the wall color and Strong White for the trim.  We matched those neutral tones with a powerful yet neutral wallpaper.  It's from Walls Republic–it looks a little more blingy in the photos than in person.  It's really quite lovely.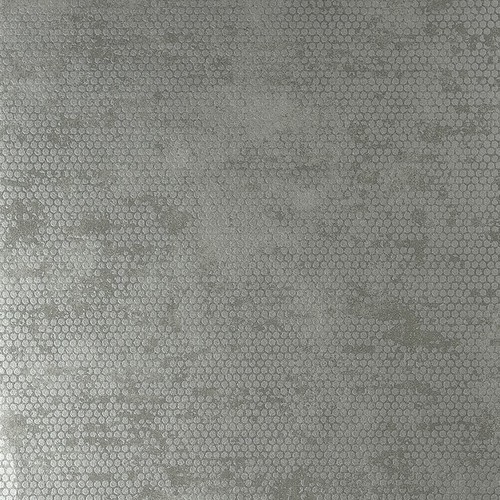 I created three different styles based around the armoire, wallpaper, and paint colors.  Here is what we started with:

There were certain elements in each one that they loved, but not one concept that really checked all of the boxes that they were looking for.  After a day of shopping for inspiration, she saw a kantha throw that she loved.  That's when it hit us, the element that has been missing from the design was a splash of bohemian.  We like to call their style, "eclectic modern bohemian."  It fits their personality so well!
We ended with this final mood board:
We decided to keep a super neutral shell and just fill it up with color, texture and textiles–which was super fun to shop for!  Next week I'll be posting the full "Before and After Reveal" of the space and show what I found whilst shopping for them, and how I styled this room to make it look like two awesome adults inhabit it.
Creatively, Emmy